Sunshine of Your Love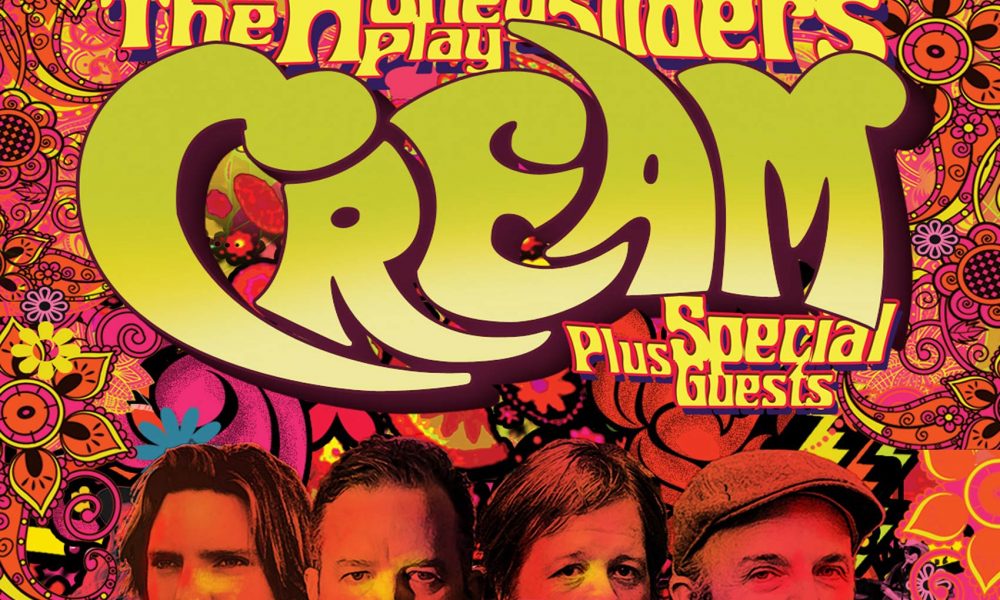 Danny Widdicombe and The Honey Sliders play Cream's Greatest Songs Live at Soundlounge (Currumbin) Friday 20th July and The Triffid Saturday 21st July.
2018 marks 50 years since Eric Clapton, Jack Bruce and Ginger Baker came together as Cream for the last time. Each of the members were the cream of the crop of the British blues explosion of the late '60's. Known for their bedazzling hurricane of technique, drama, emotion and zooming spirit, Cream were at their best when they payed live.
Brisbane musician Danny Widdicombe and his band The Honey Sliders are continuing their infamous annual celebrations of their favourite music by bringing Cream's music back to life on the stages of The Soundlounge (Currumbin) and The Triffid (Newstead, Brisbane). In a series of sold out shows dating back to 2013, Danny and The Honey Sliders have paid homage to Hendrix's "Axis: Bold As Love", Neil Young's "On the Beach", The Band's "The Last Waltz", The Rolling Stones' "Sticky Fingers" and last year The Beatles' "Abbey Road".
Tickets are $25 plus booking fee.
The Triffid – tickets.thetriffid.com.au/default.aspx?Event=85896
Soundlounge – soundlounge.com.au/event/71042/the-honey-sliders/
The Honey Sliders are led by Danny Widdicombe who is a member of the Three x ARIA Award nominated band The Wilson Pickers and has played lead guitar for the likes of Bernard Fanning, Tim Rogers, The Go-Betweens and many more. Danny is renowned for his formidable guitar playing and songwriting. On keys, bass, guitar and almost anything else he turns his hands to, Dan Mansfield is the musician's musician and has played all over Australia as a part of the cult band The Gin Club and with Australia's premiere rock n roll band You Am I. Chris Bosley has toured the world as bass player in the groove collective known as The Resin Dogs. Ben Carstens keeps time for the band and is also a member of local Brisbane rock band Mexico City.
Supporting The Honey Sliders will be Brisbane rock goddess Sabrina Lawrie. Her unique mixture of dark pop, brooding earth rock and cosmic noise and psychedelia, all topped by a voice that has no right to explode from such a tiny frame, will lift you from this reality and catapult you into a transcended state. Her shape-shifting songs, which rarely follow conventional structures, are by turns aggressive and restrained, mind-bendingly strange, and often eerily beautiful.
The Honey Sliders Play Cream. Soundlounge Currumbin, Friday 20th July, The Triffid, Saturdasy 21st July.