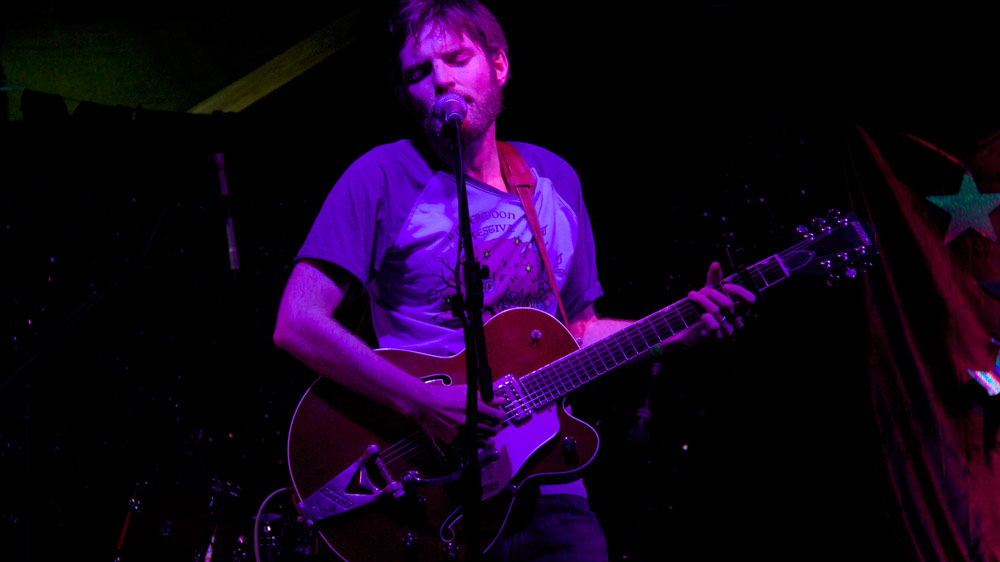 I've released 3 albums under my own name. The Transplant Tapes – 2006, Dominoes – 2009, Find Someone – 2011. I'm very excited to let you know that the Fourth album is almost ready. It's called 'Totality'. It's coming out on Vinyl. My first ever vinyl record!!!
This is the music my extremely generous Pozible donators will be receiving digitally as part of their support for me to chase my dreams and photograph the Total Solar Eclipse over The Faroe Islands in March 2015.
This (apart from having children) was the most awe inspiring event I have ever witnessed. I could go to great lengths to tell you all about to but that belongs to another page. Let me just say for now, that I was very unwell the entire trip with a severe fungal infarct of the right lung. That thing hurt like a cracked rib and the coughing was incessant.
I managed through but by the time I reached London, I was bed ridden. So what else to do, in bed, sick, in pain, but make music? My wife went out having a great time in London and I lay in a bed with a lap top mucking around in Protools trying to come up with some music that reminded me of The Faroe Islands and Iceland.
I was lucky enough to see a local band in the Faroe Islands have an instore appearance at a record shop to launch a new album. I felt like I was in Australia. Everything worked the same way! The record shop people were lovely )as they are here), completely nuts about music (yep) and really excited that some of the best musicians were about to start making live music. I love live music. It's only there when you make it! Then it's gone! Magic! A puff of smoke and it's over.
There's no way though that's try and emulate the flk stylings of fiddle, piano, guitar etc and try and copy their melodies etc. I didn't have a stringed instrument with me anyway! What I had were deeply ingrained sounds of me, desperately trying to see Torshavn – the capital of The Faroe Islands, with no lungs, but plenty of determination to climb the hill anyway! It was so cold! The camera and camera bag felt so heavy but imagine how heavy my heart would be if I didn't make the effort! I had a fever. I kept going. "I can do this!"
I saw the entire town. I saw kids being walked to school. They leave their pretty house with a grass roof, wearing locally made beautifully coloured woollen clothes, all under grey skies, surrounded by yellow or sky blue houses, walking past a black house. There are no trees. It's too windy for trees. There's yellowed grass everywhere – it's like straw but turns a fluorescent green in Summer. Everyone is just so nice. Here I am, an Australian, walking amongst the people of hilly Tørshavn. Such a beautiful city.
When you're down by the water front, the boats are all small and wooden and used regularly. Fishing is king here. Everyone is a fisherman. That's what they eat. They also eat sheep. Dried sheep – like jerky is staple. It's delicious. They all wear wool. It works. They buy things off each other. They treat each other well. I saw so many smiling faces. I made it across town, up over the hill. I felt like I'd accomplished something. I had a beer with the locals on my way back to my ship. I sat by the fire in the pub and watched the people go by. Their English is so good, they made me feel welcome (and completely inadequate because I only speak one language!)
The cobbled stone roads are all clean. Everything is cared for beautifully. They all know their long viking history and are proud of it. I had to tell them that where I live, I'm a foreigner in my own land. It's not my land. My people came and conquered, pillaged, raped, burned, named, destroyed, corrupted and laughed at the locals. And we haven't sewn up the wounds. We came by boat and now we're suspicious as a country about anyone else that comes by boat because we don't trust anybody, because we can't trust ourselves because we haven't cured our own souls. We haven't settled the past.
I tried to explain that we have enough sunshine to power the entire planet in my city, Brisbane, alone. The technology exists, but our money hungry old men that still run things (and one fat bitch) are so desperate to rape the earth and make money from substances that should remain buried, that they'll happily raise hell to get what ever money they can. It all sounded completely evil so I had to tip the scales a little to explain also that we can a kind, positive and peaceful nation with some of the worlds most educated citizens that invent the most remarkable things.
I told them about how our health system was the finest in the world – it's just that we don't seem to appreciate it.
I do. I've lived with leukaemia since I was 19. That was 1995. I was diagnosed at a time when the curative Bone Marrow Transplant was completely life threatening. It still can be, but they've become so good at it in Australia and around the world now that it has become common place and more and more people survive every year. I survived mine. Car Sagan died from his.
Carl Sagan is one of my heroes. Astronomer, Cosmologist, he was my grand entrance into a slightly deeper understanding of what the universe actually IS. Not what those bloody Christian Brothers tried to explain to me in high school. What it ACTUALLY is. Reality. Science uncovers the true beauty of the Cosmos.
Witnessing an eclipse or any celestial event reminds us that we are just a few particles of stardust put together and somehow, we've evolved to know ourselves and the universe. Amazing.
Totality is due for release in September 2015 and whether or not you like it etc has as little relevance to me as it does to you. I'm just trying to make some music and share a positive experience in this world.
I wish you all the best.
Danny Widdicombe.