'I'm Not Around' is the first single from an exciting new collaboration between three-time ARIA Award nominated songwriter, Danny Widdicombe (The Wilson Pickers), and the world renowned powerhouse instrumental trio Trichotomy (Sean Foran, John Parker and Samuel Vincent).
'I'm Not Around' is from their forthcoming album 'Between the Lines'.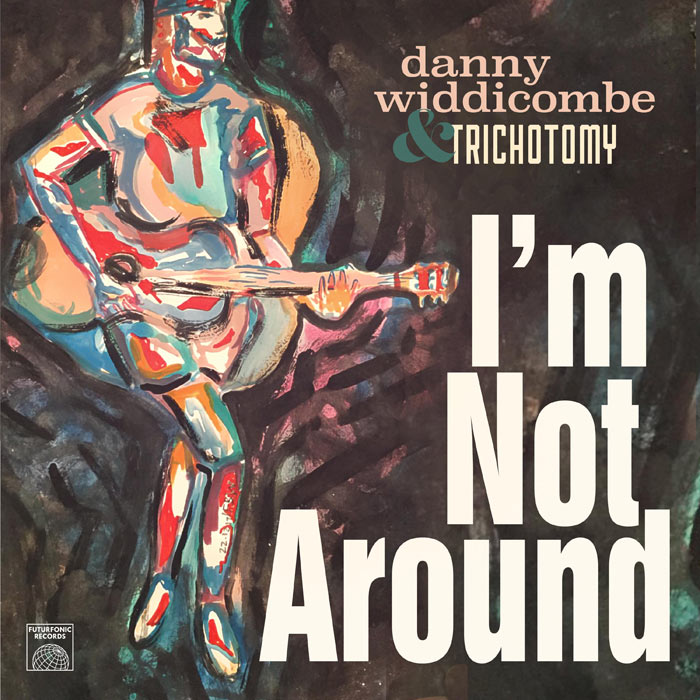 'I'm Not Around' tackles Danny's inevitable brush with depression after dealing with the trials and tribulations of living with leukaemia for over 24 years. Fresh from another hip replacement (the complications from leukaemia are seemingly never ending), Danny is back on his feet, armed with his finest solo album to date.
Cam Mackellar, grandson of Dorothea (of 'I love a sunburnt country' fame) takes up the story…
"This is Russian humour at its finest. ("Soviet microprocessors are the biggest in the world!") John Parker's drums swing easy like grass skirts in the Pacific breeze as Sean Foran's Fender Rhodes, Samuel Vincent's double bass and Danny's pedal steel dress up this death wish in a Hawaiian shirt. Danny croons, "The tide washed me away / The river dragged me down / Now it's better for everyone / If I'm not around" as Kristin Berardi sings with him like a siren to a shipwreck. Through a distant Space Echo I could hear my friend Richard Swift slipping away, asleep in his car…All the angels sing "Que sera sera". Stick around Dan."
'I'm Not Around' is out 11th June through Futurfonic Records.